'He never gave up': Ex-Ginebra imports remember Jaworski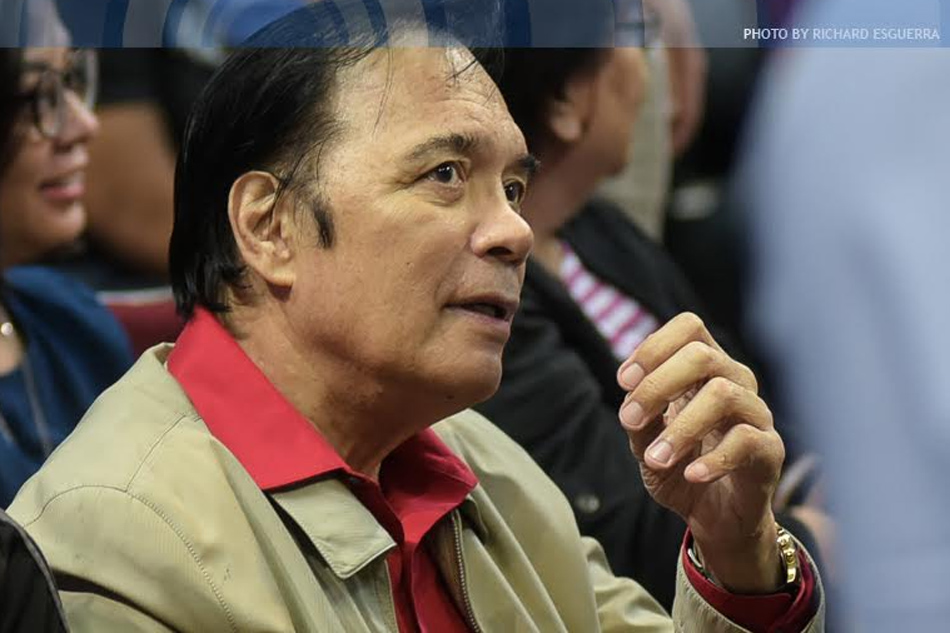 No local basketball player has caught the imagination of Filipino fans more than Robert Jaworski.
Even American players who worked with Jaworski, who turned 72 on Thursday, say they were captivated by the man nicknamed "the Living Legend."
"The guy was tough as nails,"
remembered
Michael Hackett, who played with Jaworski with Ginebra San Miguel for 2 PBA conferences.
"I remember he came to the basket and was actually laid out. I mean, he came in and it was a really hard foul. This is a playoff game and he actually had to leave the game to go get stitches, 8 or 9 stitches. There was blood everywhere.
"Nobody thought that this guy was going to come back and, man, he
pulled off a Willis Reed
, where all of a sudden, he walks out of the tunnel with stitches and all and he comes back out as if nothing had ever happened and we went on to win the game."
Hackett, one of two players to score more than 100 points in a PBA game, was a first-hand witness to the #NSD or Never-Say-Die phenomenon at its infancy.
"He never gave up. That's one of the things I like about him," Hackett said.
Like Hackett, the first thing that
popped
into Carlos Briggs' head when his playing days in the Philippines was mentioned was the "Big J."
Briggs, who once averaged more than 60 points in a PBA conference, said Jaworski was an influence on him even after he was done playing in the PBA.
"I think my relationship with him made me a better coach, a better person," Briggs recalled.
"One thing about him was his drive to be the best, the drive to win."
By the time Briggs joined Ginebra (known as Añejo Rhum 65 at the time) in the last trimester of 1989, Jaworski was 43 years old and still a force on the playing court.
Jaworski's endurance stood out for Briggs, a trait the former Best Import awardee still remembered more than 25 years later.
"Just seeing how he played in his age, you can see a lot of times his body was breaking down. You go, 'Wow, this guy is still going out there, competing,' " Briggs said.
Hackett said that's one of the reasons why Jaworski was revered.
"The dynamic of playing with Sonny was the fact that he demanded respect on the court just because of, you know, whether he was a legend, the things he had done in the past and he could still play," Hackett said.
"He was truly a competitor."