Charlie Ebersol to launch football league before new XFL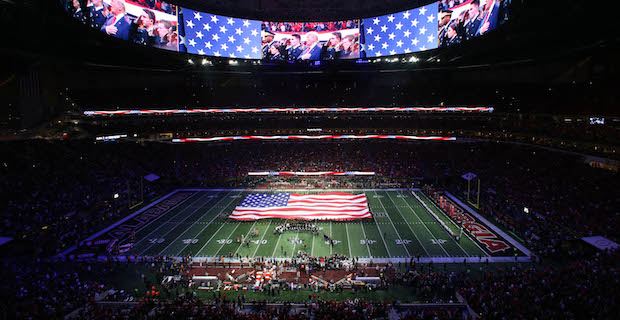 The XFL has gotten quite a bit of press in recent months as former league founder Vince McMahon announced that he would be bringing the failed football league back. However, that isn't the only league currently being built to compete with the NFL. Darren Rovell of
ESPN
is reporting that Charlie Ebersol, son of McMahon's former XFL partner and director of the
30 for 30
documentary This Was the XFL, will be launching a football league of his own called the Alliance of American Football. Not only will the league provide direct competition for the XFL, but it will arrive on the scene first. The league plans to kick off on February 9th, 2019, one week after the Super Bowl, with 50-man rosters and a ten-week season.
The news just gets worse and worse for the XFL, as Ebersol's league has already recruited some heavy hitters from the NFL world. Ebersol has brought in retired Indianapolis Colts General Manager and current ESPN analyst Bill Polian to help oversee the league, with former Pittsburgh Steelers safety
Troy Polamalu
doing the same for the player side of the new venture and former USC star J.K. McKay for the team side. Adding to the league's growing star power are Hines Ward,
Justin Tuck
and Dick Ebersol, who are all league advisors.
The league's financial backing comes from a variety of sources, including former Minnesota Vikings defensive lineman
Jared Allen
, Billionaire Peter Thiel and the Chernin Group. This stands in contrast to McMahon, who is financing his new XFL through personal wealth. That creates more upside for him personally, but Ebersol is taking a longer view of his new league saying
"I think where businesses like this fail is that they expect to have ludicrous and unrealistic ticket and media deal projections in Year 1. Our investors here understand that it's a 7-10-year plan."
A market definitely exists for football beyond the NFL, as the league leaves a vacuum behind from the end of its season in February to the beginning of its preseason in August. The AFL existed as a competitor to the NFL from 1960-1969 before a merger created the modern league. The USFL thrived in the Spring from 1983-1985 before an ill-fated attempt to move to the fall ruined the league. There is a model for successful football leagues to exist in the NFL's shadow so long as they don't try to share a schedule. Stealing viewers from the NFL would be a herculean task for any new league, but incorporating existing viewers who want more football seems feasible. In fact, there is even some benefit to the NFL. Ebersol's league could serve as a sort of minor league, a place for failed NFL prospects to try to prove that they deserve another shot.
Whether or not the league develops into something with that sort of legitimacy remains to be seen, but for now, McMahon has some real competition in creating the nation's second-biggest professional football league.