New POC chief given P20M seed money by MVP to get ball rolling on PH sports renaissance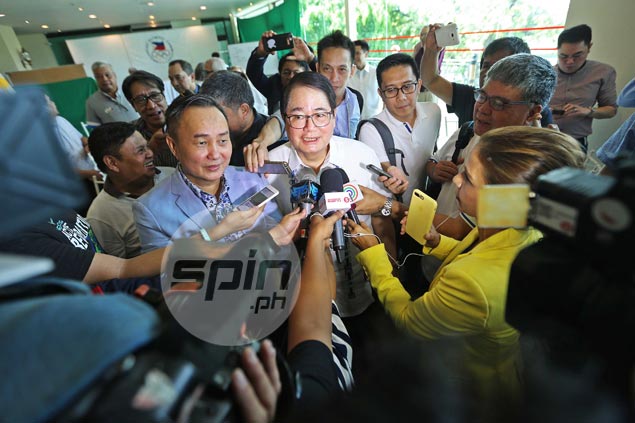 SHORTLY after getting elected as the new Philippine Olympic Committee (POC) president, Ricky Vargas was gifted a seed money of P20 million by his boss to get the ball rolling for sports' renaissance.
The financial support was courtesy of Manny V. Pangilinan, who promised to provide his most trusted lieutenant the resources once he becomes chief of the country's Olympic body.
MVP delivered on the promise after Vargas beat four-term president Jose 'Peping' Cojuangco, 24-15, in one of the most hotly-contested POC elections in history on Friday at the Wack Wack Golf and Country Club.
"He just texted me and said he will give the POC a seed money of P20 million. I hope we use it properly, and we will," said an ecstatic Vargas after ending the long 14-year reign of the 83-year-old Cojuangco.
Pangilinan showed up during the election but left the venue before the proceedings began.
But before leaving, he already told Vargas about the support.
"When I told him we won, he reiterated that and said go," Vargas disclosed to reporters.